As followers of Jesus Christ, we come together to lift our prayers, our voices, and our hearts to the One who is truly worthy of our worship. It is because of Him that we gather to hear God's Word and encourage one another to grow in the grace and knowledge of our Savior. Our prayer is that you find a community of faith where you too can belong and enjoy His presence with others who are on this amazing journey.
8:30 am Traditional Service
11:00 am Contemporary Service
Church-20 N. Prince Street, Shippensburg, PA 17257
Church Office-17 N. Penn Street, Shippensburg, PA 17257
Office Hours-Monday-Thursday-8am-3pm Friday-8am-1pm
Unity (Galatians 3:26-29; Ephesians 4:1-5
Unified in Creed (Mark 12:28-34)
Unified in Attitude & Action (Philippians 2:1-11)
Unified in Organization (UB Denomination www.ub.org; PSC-Organization)
Unified in Aim (Isaiah 2:1-5)
Holiness in Mind/Heart (Romans 12:1-2)
Holiness in Body (Romans 5:1-5; Hebrews 12:1-2; John 2:15-17)
Holiness Practiced (1 Timothy 4:6-10)
Benevolence to the Needy/Lost/Outsider (Matthew 25:37-40)
Benevolence to the Church/PSC Ministries/Denomination (2 Corinthians 8:1-15)
Benevolence to "one another" Sunday School Classes/Small Groups (1 John 2:7-11)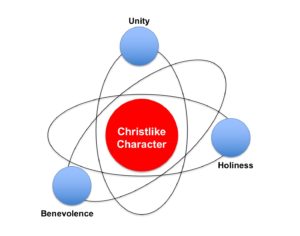 The Mining of the Mountains-The Daily Dig-
October 18, 2019
Friday
The Daily Dig (Matthew 11:7-15) Have you ever had one of those, "If this is true, then that means . . . " experiences? I know this won't mean that much to some of you, but one of those moments came to me when Darth Vader told Luke Skywaker that he was in fact his father. All Luke could say was, Nooooooo! I know Star Wars isn't your thing and you don't even know what I'm referring to with this movie reference. Well, Darth Vader is the villain and Luke is the good guy. That moment of revelation for Luke meant the villain was the good guy's father. How can that be? So let me bring this back to earth and apply this to John and Jesus. Jesus says, if you are truly listening, then you will know that John is Elijah. Aha. If John is Elijah, then that must mean Jesus is the Messiah. Are we listening?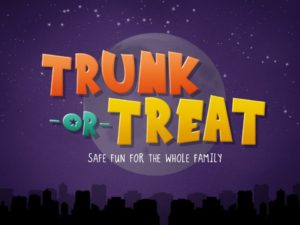 Theme: Fruit of the Spirit
Join us for games, snacks and candy!
__________________________________________________________________________________________