As followers of Jesus Christ, we come together to lift our prayers, our voices, and our hearts to the One who is truly worthy of our worship. It is because of Him that we gather to hear God's Word and encourage one another to grow in the grace and knowledge of our Savior. Our prayer is that you find a community of faith where you too can belong and enjoy His presence with others who are on this amazing journey.
8:30 am Traditional Service
11:00 am Contemporary Service
Church-20 N. Prince Street, Shippensburg, PA 17257
Church Office-17 N. Penn Street, Shippensburg, PA 17257
Office Hours-Monday-Thursday-8am-3pm Friday-8am-1pm
Unity (Galatians 3:26-29; Ephesians 4:1-5
Unified in Creed (Mark 12:28-34)
Unified in Attitude & Action (Philippians 2:1-11)
Unified in Organization (UB Denomination www.ub.org; PSC-Organization)
Unified in Aim (Isaiah 2:1-5)
Holiness in Mind/Heart (Romans 12:1-2)
Holiness in Body (Romans 5:1-5; Hebrews 12:1-2; John 2:15-17)
Holiness Practiced (1 Timothy 4:6-10)
Benevolence to the Needy/Lost/Outsider (Matthew 25:37-40)
Benevolence to the Church/PSC Ministries/Denomination (2 Corinthians 8:1-15)
Benevolence to "one another" Sunday School Classes/Small Groups (1 John 2:7-11)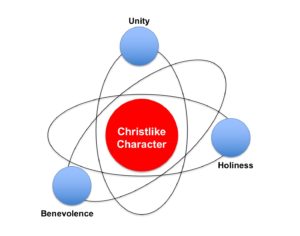 __________________________________________________________________________________________
19th Annual-Prince St. Church
Saturday, February 29-Dinner at 5:00 pm
Please bring a hot or a cold dish

(dessert will be provided)

. Please call (717)532-8404 as soon as possible to reserve your tickets. Tickets are extremely limited. There is no charge for the tickets; donations will be accepted. Tickets may be picked up at the Prince Street Church office, or mailed to you.
__________________________________________________________________________________________
Mining the Mountains-The Daily Dig- February 26, 2020
Wednesday
The Daily Dig (Matthew 13:44-53) Ash Wednesday is the beginning of the Lenten season. Not all church traditions practice this. In America we have been influenced by a progressivist way of doing things. It has resulted in many inventions and innovations. Think of computer technology alone. However, we as a people sometimes have lost the value in tradition. This tendency to want to be counter-cultural, innovative, and "relevant" leaves many years of valuable wisdom in the dustbin of history. Recognizing the Lenten season brings us in contact with not only our weaknesses, but also our larger church family who share in this like us. Tradition keeps us grounded and connected. As Lent prepares us for the greatest celebration in the church, Easter, we look forward to the weak being made strong in the power of the resurrection.
__________________________________________________________________________________________