As followers of Jesus Christ, we come together to lift our prayers, our voices, and our hearts to the One who is truly worthy of our worship. It is because of Him that we gather to hear God's Word and encourage one another to grow in the grace and knowledge of our Savior. Our prayer is that you find a community of faith where you too can belong and enjoy His presence with others who are on this amazing journey.
8:30 am Traditional Service
11:00 am Contemporary Service
Church-20 N. Prince Street, Shippensburg, PA 17257
Church Office-17 N. Penn Street, Shippensburg, PA 17257
Office Hours-Monday-Thursday-8am-3pm Friday-8am-1pm
Unity (Galatians 3:26-29; Ephesians 4:1-5
Unified in Creed (Mark 12:28-34)
Unified in Attitude & Action (Philippians 2:1-11)
Unified in Organization (UB Denomination www.ub.org; PSC-Organization)
Unified in Aim (Isaiah 2:1-5)
Holiness in Mind/Heart (Romans 12:1-2)
Holiness in Body (Romans 5:1-5; Hebrews 12:1-2; John 2:15-17)
Holiness Practiced (1 Timothy 4:6-10)
Benevolence to the Needy/Lost/Outsider (Matthew 25:37-40)
Benevolence to the Church/PSC Ministries/Denomination (2 Corinthians 8:1-15)
Benevolence to "one another" Sunday School Classes/Small Groups (1 John 2:7-11)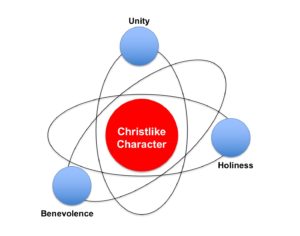 The Mining of the Mountains
Friday, October 14, 2019
Monday
The Daily Dig (Matthew 11:7-15) Most of us like to be entertained. We spend an inordinate amount of money in our economy for the pleasure of viewing, listening, and experiencing entertainment. For many Israelites that is why they went out into the wilderness (out of the way) to hear John the Baptist. Word spread that there was this guy preaching repentance and judgment. He challenged all who came to hear him to be baptized as a sign that they were ready for the day of the Lord. That they had a change of heart toward the Lord. What may have started out as curiosity or just plain boredom, quickly turned into a genuine encounter with the truth. Like those Isaelites, I often wonder why we come to church. What are we expecting to see, experience? My prayer is that it is a genuine life changing encounter with the Lord.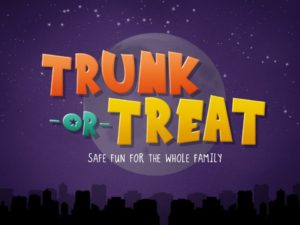 Theme: Fruit of the Spirit
Join us for games, snacks and candy!
__________________________________________________________________________________________