As followers of Jesus Christ, we come together to lift our prayers, our voices, and our hearts to the One who is truly worthy of our worship. It is because of Him that we gather to hear God's Word and encourage one another to grow in the grace and knowledge of our Savior. Our prayer is that you find a community of faith where you too can belong and enjoy His presence with others who are on this amazing journey.
8:30 am Traditional Service
11:00 am Contemporary Service
Church-20 N. Prince Street, Shippensburg, PA 17257
Church Office-17 N. Penn Street, Shippensburg, PA 17257
Office Hours-Monday-Thursday-8am-3pm Friday-8am-1pm
Unity (Galatians 3:26-29; Ephesians 4:1-5
Unified in Creed (Mark 12:28-34)
Unified in Attitude & Action (Philippians 2:1-11)
Unified in Organization (UB Denomination www.ub.org; PSC-Organization)
Unified in Aim (Isaiah 2:1-5)
Holiness in Mind/Heart (Romans 12:1-2)
Holiness in Body (Romans 5:1-5; Hebrews 12:1-2; John 2:15-17)
Holiness Practiced (1 Timothy 4:6-10)
Benevolence to the Needy/Lost/Outsider (Matthew 25:37-40)
Benevolence to the Church/PSC Ministries/Denomination (2 Corinthians 8:1-15)
Benevolence to "one another" Sunday School Classes/Small Groups (1 John 2:7-11)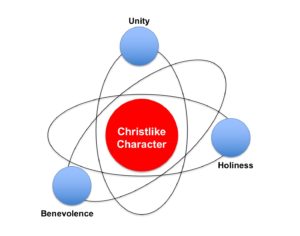 The Mining of the Mountains-The Daily Dig- November 11
, 2019
Monday The Daily Dig – On the road to Gaza (Acts 8:26-40) Isn't it fascinating and maybe a bit of a rebuke to our "modern" experience how active the unseen world of angels and the Lord's Spirit is taken for granted in Scripture. There was a porous existence of interactions and obedience to the transcendent Lord. Philip was told to go south in the middle of nowhere and he went. There on a desert road he meets an important official returning from worshiping in Jerusalem. The Treasurer of the Ethiopian Queen Candace had stopped along the road to rest. While sitting in his chariot he began to read a copy of the prophet Isaiah. All of these circumstances were not just coincidences. It all came together as Philip approached this influential man. We would do well to be more aware of those people God puts in our path. For starters we need to at least believe that some people cross our path for a reason.